Environmental, Social
and Governance
We think that today a company is moving from an extractive logic, creating value for shareholders and reference stakeholders, to a generative logic, creating economic and social value for the whole community.
This is what inspires us in every business choice: we apply cutting-edge solutions to minimize the environmental impact of our activities; our human resources management policy is based on their cultural growth, respect for differences, and the safeguard of human frailty; our Governance guidelines are assessed by a Control Committee which provides for the presence of representatives of all company levels.
But ESGs don't have to be declared, they have to be measured.
We do it with a sophisticated monitoring system for KPIs, which in addition to being a third party certification tool is an evaluation and guidance dashboard for the solutions we have chosen, and for their constant improvement.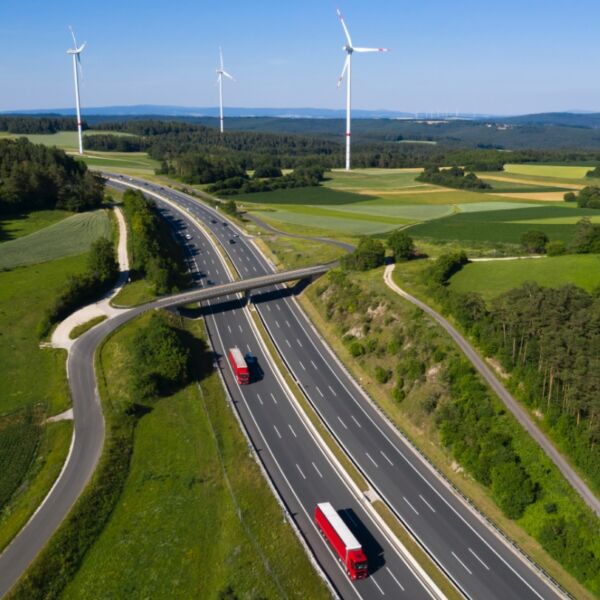 We favor environmentally friendly transport modes,
and we believe that intermodality, today, is the most efficient
and competitive solution.
In 2014 we were the first in Italy to use Road/Rail intermodal transport to directly connect Southern Italy with Eastern European countries. In five years we have prevented over 805,000,000 kg of CO2 from being released into the atmosphere.
And we have continued our commitment to containing emissions by extending, from 2020, intermodal transport to connect with Eastern Europe also from Northern Italy.
The dimension of the social and environmental
challenges of the next 20 years do not allow us to
do our best: they call us to do what is necessary.
The dimension of the social and environmental challenges of the next 20 years do not allow us to do our best: they call us to do what is necessary.
For this reason, in addition to being compliant with national laws and international regulations, we have imposed ourselves, and require our suppliers, additional parameters of environmental and social sustainability particularly rigorous.
We guarantee workplace safety according to UNI ISO 45001: 2018 standards; we create healthy and welcoming environments using eco-friendly technologies,
such as our air conditioning systems, which are among the most advanced in terms of comfort and energy and C02 savings; women represent 53% of our employees, of which 30% are team leaders.
Flexible working hours, supplementary health insurance, interest-free loans, organized leisure time activities, promotion of zero-kilometer purchasing groups are just some of the other activities that transform our corporate social responsibility into facts.
We only build working relationships with carriers and suppliers
who measurably meet high ESG standards or who are in possession of ethical certification.
We involve our employees in company life by organizing periodic meetings to share strategies and results.
We invest in lifelong learning paths that involve the different company levels
so that our entire team is the protagonist of the changes and evolutions of the market.
Every expert is, first of all, a person, and contributing to his growth generates value for the community as well as for the company.